About Us
History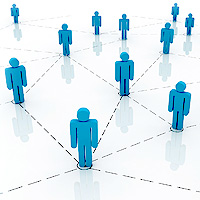 TAPARIA TOOLS started manufacturing hand tools in 1969 in India in technical collaboration with a reputed company of Sweden.
The senior management from Taparia Tools had gone to Sweden and took practical training in their plant for more than an year. A senior technical manager from the Swedish company also came to India and stayed here for about two years to establish the technology in India with the appropriate hand holding.
Taparia Tools has been since then consistently producing all the hand tools in India with the exact technology of its collaborators.
Manufacturing Facility
The company has a well laid out fully equipped factory located at Nashik, which is about four hours drive from the city of Mumbai in Western India and another expanded unit at Goa, approx 600 kilometers from Mumbai. The plant is located on a total area of 42832 Sq.Mtrs. All the manufacturing facilities required for production of hand tools are under one roof – one location. Hand tools manufacturing is complicated involving high technology and labor intensive production process. Out of the total of 1200 work force of this, the number of people engaged in direct production is 1000. The remaining are in administrative and management.
The company's research and development department is manned by Mechanical Engineers and Metallurgists equipped with latest CAD design facilities etc.From its inception, the company has laid high emphasis on the quality of its products. It has well established quality control department to monitor the quality of the product at different stages of production. In fact Taparia tools meet and some cases exceed the U.S. Federal Specifications of hardness and torque value besides meeting Indian, British and German standards. Taparia tools are guaranteed against manufacturing and raw material defects and are replaced free with no question asked.
The company has fully absorbed the production technology of its Swedish collaborator. In addition to manufacturing facility the factory has a fully equipped Quality Assurance Department and laboratory for meticulous and continuous testing of raw materials up to the final finished products. The Company has equipments for checking the chemical, physical and Metallurgical quality of raw materials and finished goods.
The Company's manufacturing facilities includes modern Forge shop, Machine shop, Heat treatment, Polishing, Nickel chrome plating and so on.
The Company's present manufacturing range is as given below to name a few:-
Adjustable Wrenches (Chrome plated and Phosphate finish and also with soft grip.)
A wide range of Screw Drivers. It includes Screw drivers with Flat tip, Electrician pattern, Phillips tip, Torx tip, Screw Driver Sets, Line Testers, Two in One Screw Drivers, etc.
Varieties of Pliers. The Plier family includes Combination Pliers, Side cutting Pliers, Long Nose Pliers, Circlip Pliers, Water Pump Pliers, Pincers, Vice Grip Pliers, etc.
Tool Sets and Kits of various types.
Ball Pein, Cross Pein and Claw Hammers.
Forged C-clamps in different sizes from the smallest to the biggest.
Chisels in various types and sizes including pneumatic chisels.
Double-ended, Ring & Combination Spanners.
Various types and sizes of Punches.
Pipe Wrenches- Stillson pattern and Swedish pattern.
Truck Wheel wrenches.
Fullest range of Sockets and its accessories and Socket sets of all possible sizes namely ¼", 3/8", ½", ¾" & 1" drive etc.
Quality Control
The Company has a design and development department with latest CAD design facilities where all the designs of products and modifications there of and also fixtures and toolings are made. This includes the designs of forging - dies, machining fixtures, cutting tools like broaches, etc.
Taparia's range is quite wide and is continually expanding. The quality, the features, the looks, the packings etc., of tools is continually improved. All these Hand tools are manufactured in our two modern factories, which are having full manufacturing facilities at Nashik and at Goa. Nashik is situated around 190 km from Mumbai and Goa is around 600 km from Mumbai.
Quality of ` TAPARIA' Brand tools everywhere is well received respected and appreciated. The company presently has over 800 distributors, distributing its products all over India. Besides being a Brand leader in India ` TAPARIA' Tools are exported to a good number of countries for last more than 25 years – including. to the U.K., U.S.A, Denmark, Israel, Germany, Sweden, Norway, Finland, Dubai, Kuwait, Tanzania, Kenya, Hong Kong, Thailand, Mexico, Argentina, Uruguay, U.A.E & Sri Lanka etc.
Awards
The Company has received award for export excellence since 1974-75 onwards in the following years 1977-78, 1978-79, 1979-80, 1990-91, 1991-92, 1993-94, 1994-95, 1996-97, 1997-98, 1998-99, 1999-2000,2000-01, 2002-03,2003-04,2005-06 & for the year 2006-07 . The company keeps abreast of all the latest developments in the hand tools industry by continuously participating in International Fairs and events in Europe, U S A etc.
Vision & Values
You are safe, sure, efficient and economical with `TAPARIA' Tools.
Taparia is a one stop source for all kinds and varieties of Hand tools.
Taparia Hand tools give its customers the best value for money.
Taparia are tool makers to the Nation.
Switch to TAPARIA and experience the difference.
About Our Company